College Leadership
Dean of The College
Jacquelyn Madry-Taylor, Ed.D.
Dr. Jacquelyn Y. Madry-Taylor began serving as the Interim Dean of the College of Arts, Science, Business and Education at Winston-Salem State University in April, 2021. She previously served as Interim Dean of the School of Engineering Technology and Computer Science at Bluefield State College and as Interim Vice President for Academic Affairs at Wheeling Jesuit University, all three positions in which she was placed by The Registry that is a premier national Interim Placement organization for higher education executives. From 2013 to 2018, she served as a senior consultant for Sterling Heritage Corporation at the U.S. Department of Veteran Affairs Acquisition Academy in Frederick, Maryland. Prior to that time, she held the position of Chief Research Officer at UNCF Special Programs Corporation (UNCFSP) where she was also Senior Advisor for Research and Program Development. Dr. Madry-Taylor came to UNCFSP after spending a year in Palmdale, California as the Project Administrator for NASA's multi-million dollars University Research Centers Project. 
Dr. Madry-Taylor also has held the positions of Dean of Undergraduate Studies and Vice President for Academic Affairs at Bridgewater State University in Massachusetts.  In the historical document of Bridgewater State University, The Quest for Equality 1840-2015, Dr. Madry-Taylor is stated to be the first African-American to be appointed to a senior administrative position at the University. Before going to Bridgewater State University, she had served as Chief Academic Officer for all campuses of Northern Virginia Community College where she was the first African American Chief Academic Officer at a predominantly white institution in the Commonwealth of Virginia.  Her first higher education appointment was Assistant Vice President for Academic Affairs at Morris Brown College, a position she attained immediately upon completion of the Doctorate degree. She has also served as Director of the Kellogg Foundation- funded Academic Leadership Academy at the American Association of State Colleges and Universities, Director of Program Services at the United Negro College Fund, and Director of Federal Grants and Programs at the National Association for Equal Opportunity in Higher Education. Further, Dr. Madry-Taylor held the rank of Professor of Education while serving in an administrative capacity at the respective campuses, and has taught at the undergraduate and graduate school levels.
She has chaired accreditation Committees for both the Southern Association for Colleges and Schools and for the New England Association of Schools and Colleges; served on review panels for the National Science Foundation, the U.S. Department of Education and was recognized as a national expert in higher education for an investigative review team appointed by the Georgia Board of Regents.
She was a founding member of the Commonwealth of Virginia's state planning committee and a State Coordinator of Virginia's National Identification Program for the advancement of women in higher education, now called the Virginia Network of the American Council on Education. This national network was developed out of the Office of Women at the American Council on Education to which Dr. Madry-Taylor was an advisor.
Dr. Madry-Taylor was appointed by the Honorable Mark Warner (D-VA) to the Norfolk State University Board of Visitors (2002-2006) and to the Council for a New Economy Workforce that was an arm of the Southern Growth Policies Board (2003 to 2011). She also was appointed by the Honorable Timothy Kaine (D-VA) to the Board of Trustees of the Science Museum of Virginia (2006 to 2011).
Dr. Madry-Taylor has received numerous awards for her leadership in the field of higher education and recognition for her program development, management and leadership abilities.
She is listed in numerous Who's Who publications. As a member of the Reston Chapter of The Links, Incorporated, she served as Vice President for Programs, served from 2010-2014 as national Co-Chair of The Links, Incorporated HBCU Committee and currently serves as National Chair of the Links, Incorporated HBCU Committee. She and Dr. Dorothy Cowser Yancy served as co-project directors (on a volunteer basis) for The Links, Incorporated HBCU-Community College Initiative, a project which they wrote and which was funded by The Lumina Foundation and USA Funds (now Strada). Dr. Madry-Taylor is also a member of Lambda Kappa Omega Chapter of Alpha Kappa Alpha Sorority, Alfred Street Baptist Church, Phi Delta Kappa, Omicron Delta Kappa, and Soroptimist International for which she previously served as Vice President of the Boston Chapter.
She received the Bachelor of Arts degree in Modern Foreign Languages from Fisk University, a Master of Arts degree in Foreign Language Education from The Ohio State University, and the Doctor of Education degree in Curriculum and Instruction from the University of Florida. In addition, Dr. Madry-Taylor received a certificate from Harvard University's Institute for Educational Management.
At the University of Florida, her research and lectures focused on competencies needed for teaching in multicultural classrooms and throughout her career, she has been involved in numerous national initiatives that address educational leadership and the achievement of underrepresented groups in higher education and the workforce.
Manju Bhat (Ph.D., Case Western Reserve University) is Interim Associate Dean of STEM, Research, and Academic Initiatives. He also serves as Associate Professor of Physiology in the Department of Biological Sciences at Winston-Salem State University (WSSU). Formerly, Dr. Bhat served as Chair of the Department of Biological Sciences at WSSU. A native of India, Dr. Bhat obtained his undergraduate degree in Veterinary medicine (Karnataka Veterinary College, India) and master's in pharmacology degrees from Indian Veterinary Research Institute and University of Alberta. His doctoral research work in Physiology focused on investigating the structure-function relationship of calcium release channels and skeletal muscle physiology. Prior to joining WSSU in 2008, Dr. Bhat was a research faculty at Cleveland Clinic where he conducted research on the pathophysiology of pain mechanisms. His primary research interest is to investigate the role of calcium and calcium channels in sensory physiology and anesthetic-mediated regulation of pain signaling pathways. Dr. Bhat is also interested in teaching and learning technologies, STEM education, and the value of data analytics tools (e.g., EAB Navigate) to improve student retention and success. He teaches undergraduate courses in Anatomy & Physiology.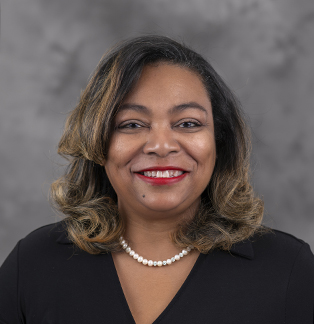 LaVie T. Leasure (Ph.D., Indiana University of Pennsylvania) is Associate Dean of Arts, Humanities and Social Sciences.  She is also Associate Professor in the Department of English at Winston-Salem State University (WSSU). A native of Sedalia, North Carolina, Dr. Leasure earned her undergraduate degree from Bennett College and her masters from North Carolina A & T State University. Dr. Leasure has worked in higher education, non-profit, and corporate sectors.  Formerly, Dr. Leasure served as the Dean of First, Second and Transfer Year Experiences and Engagement and as Chair of Liberal Studies at WSSU.   She has recently been selected as a member of the first cohort for the faculty learning community for the Undergraduate Scholarship in the Humanities (USH) program.  Dr. Leasure is active in her community and on the WSSU campus.  She is dedicated to the improvement of the undergraduate learning and teaching experiences students and faculty encounter.  Her current research focus is on the relationships between women and the intersectionality of race, gender, sex, and culture.
Cynthia Williams Brown (Ph.D., University of South Carolina) is the Interim Associate Dean of Education, Quality Assurance and Community Engagement and an Associate Professor of Physical Education. A native of Moncks Corner, SC, Dr. Brown earned her undergraduate degree from Shaw University and her M. S. degree from North Carolina Central University. Dr. Brown has more than 20 years of higher education experience and leadership. Prior to her role as Interim Associate Dean, she served as Chair of the Department of Health, Physical Education & Sport Studies at Winston-Salem State University (WSSU) and Program Coordinator of the Physical Education Program. She is currently WSSU's NCAA Faculty Athletics Representative and is active in several other professional organizations. She is a long-standing member of the North Carolina Alliance for Athletics, Health, Physical Education, Recreation and Dance; serves on the Faculty Athletics Representative Association (FARA) Executive Committee; and is a member of the HBCU Advisory Committee for the Society for Public Health Education.  Dr. Brown is active in her community and her church and serves in a leadership capacity on two non-profit organization board of directors. Her current research focuses on the reduction of chronic disease risk factors in African Americans. She also designs and conducts physical activity interventions for children, youth, and adults. Dr. Brown, a former high school physical education teacher and coach, became a member of the faculty at WSSU in 1998.
The College of Arts, Sciences, Business and Education Dean's Fellows Program is designed to enhance academic leadership development for current and future academic leaders at Winston-Salem State University. Dean's Fellows maintain their current professional commitments during the academic year while taking advantage of opportunities to learn and gain broad exposure to academic administration.

The Dean's Fellows Program is designed for tenured faculty members, including department chairs and academic directors, who are interested in learning more about academic administration and interested in advancing the academic mission of the College and university. Dean's Fellows work closely with the Dean of the College in creating a custom yearlong leadership experience designed to address areas of professional development while advancing novel solutions to strategic issues facing the College and university community.
The College Chairs and Directors Council
The College Chairs and Directors Council is composed of the chairs of the academic departments and directors of the research and teaching centers and initiatives in the College who work in collaboration with the Dean and senior academic leaders of the University in developing, planning, and executing the curricular and co-curricular programs and initiatives of the College.
The College Advisory Council
The College Advisory Council is composed of alumni, civic leaders, scholars, and friends of the College who volunteer to provide strategic advice and support to advance the College's mission and vision.
Faculty of Business Advisory Council
The Faculty of Business Advisory Council is comprised of leaders from across the public and private sectors who meet quarterly with The College Leadership Team, chairs and directors of the Faculty of Business to provide strategic advice, ideas and guidance in advancing the business academic programs and initiatives.
Greg L. Anderson, Market President
BB&T
Tom Baldwin, Senior Vice President
Multicultural Markets
BB&T
G. Dwayne Chambers, Chief Marketing Officer
Krispy Kreme
Fran Crump, Market Human Resources Manager
Walmart
L. Duane Davis, CFP, Senior Investment Advisor
First Tennessee Bank
Kelvin Farmer, Manager
Jackson Hewitt
Tommy Hickman, Sr. Vice President of Operations
R. J. Reynolds Tobacco Company
Pamela Jennings, Director
Center for Design Innovation
Tony W. Johnson, Corporate Senior Vice President
Novant Health
Donna M. Jones, Agent
State Farm Insurance
Chris May, Business Systems Consultant Leader
Wells Fargo
David S. Miner, Executive Vice President and Managing Partner
Meridian Realty Services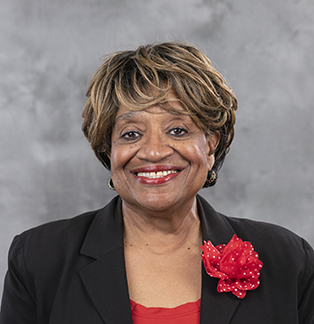 Annetta Payne
Executive Assistant to the Dean and Budget Manager
130 Carolina Hall
336-750-2403
paynea@wssu.edu