Administration & Planning
As the administrative unit in the Division of Academic Affairs, the Office of Administration is responsible for the allocation of academic affairs resources.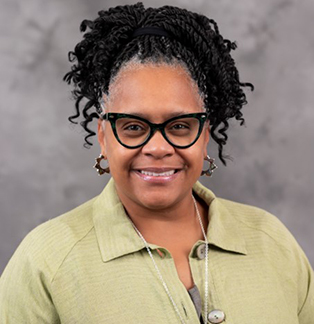 Letitia C. Wall
Associate Provost for Administration and Planning
cornishl@wssu.edu
Welcome to the Office of the Associate Provost for Administration and Planning. The Associate Provost reports directly to the provost and works closely with the provost on a wide variety of administrative and executive duties, special projects, and initiatives involving the provost's office and its priorities.  These include promoting and supporting the mission and values of the university; overseeing the administrative, operational, and financial affairs of the Divisions of Academic Affairs and areas under the provost's areas of responsibility; serving as a primary liaison between the provost and the various associate provosts, vice chancellors, deans, directors and unit heads; developing and coordinating special and high-priority projects and initiatives; handling questions, concerns, issues and requests on the provost's behalf; serving as an advisor to the provost; and serving as a liaison to a variety of internal and external constituencies.  The associate provost is a senior administrator and serves as a member of the provost's executive staff.
In addition, the associate provost oversees all operations of the Office of the Provost, including management of support and administrative staff, creation of and adherence to policies and procedures and management of a comprehensive annual budget.  The Offices of Faculty Affairs and Sponsored Programs and Research report this office.
Thank you for your interest in Winston-Salem State University.  Please contact my office if we can be of assistance.