Medical Home
University Wellness Center- Your Medical Home!
While you are a student at WSSU, you are encouraged to make the WSSU Wellness Center your Medical Home.
What is a Medical Home?
A Medical Home is an approach to providing total health care that is centered around YOU. With the Wellness Center as your Medical Home, you will join a team that includes your primary health care provider and other health care professionals, your trusted friends or family members if you wish, and most importantly YOU.
What should I expect with a Medical Home?
Team-Based Care
: You will have a Primary Care Physician, however, you will be joining a team of other primary care providers, such as Nurse Practitioners, nurses, counselors, pharmacist, and support staff. This team will work with you to provide all of your healthcare needs.
Improved Healthcare Access
: If you have an appointment or an urgent visit, the staff will attempt to place you with your usual provider as much as possible to provide continuity of care.
Improved Communication and Access to Information
: You can communicate with a WSSU Medical Home Team member anytime during normal working hours by calling 336-750-3301. Appointments, communication via secure email may be made by registering with the Wellness Center's
Patient Portal
. 
How to Benefit from our Medical Services?
You can reach us by calling 336-750-3301 or visiting our location at 601 Martin Luther King Jr. Drive, Suite 244 Winston-Salem, NC 27110.
Appointments: Please register online with the Online Student Portal. You may then make online appointments that are better for your schedule. You may also complete forms prior to your visit to save time. You may also call us to schedule an appointment or walk-in. D. Special Needs: If and how the provider can accommodate unique needs (physical navigation, hearing or visually impairments, translation services, etc.) and how to arrange for assistance if needed.
Payment: Copays for insurance are due at sign in. Please contact our Medical Coding Specialist if you have questions regarding your bill or insurance coverage, @ 336-750-3301.
Tests and results: We recognize that diagnostic testing is expensive and we try as much as possible to provide low cost in-house testing for a variety of tests. Even so, we sometimes must use an outside lab to process lab specimens. This may incur a bill and if so, you will receive a bill from the lab, not WSSU.
After hours emergency care: Calling the WSSU Wellness Center after hours will place you in contact with an after-hours RN who will triage you call and give you appropriate instructions to assist you with your health concern.
Prescriptions: If you receive prescriptions via the Wellness Center pharmacy, please call in refills during office hours. If you have prescriptions with an outside pharmacy, please call the pharmacy and they will contact your provider for a refill.
Director of Student Health Services
University Wellness Center
Associate Director
University Wellness Center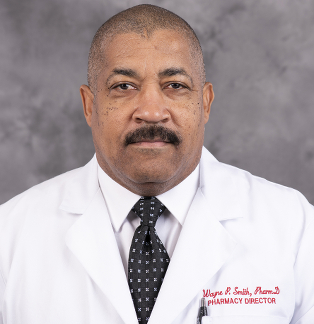 Pharmacy Director
University Wellness Center