Academic Scholars Prepared for Impact, Retention and Engagement Program (ASPIRE)
The Academic Scholars Prepared for Impact, Retention and Engagement Program (ASPIRE) offers selected student groups specialized academic support including early interventions, study sessions, and ongoing academic guidance from a Resilience Coach.
ASPIRE is designed for post-traditional students, student-athletes, university band, choir members, and more.
ASPIRE uses an early intervention methodology to:
Cultivate a culture of engagement
Build pathways for advancing through an academic program
Set realistic expectations
Provide holistic student support
Develop good study habits
Establish clear career goals
Compete successfully in the academic setting
ASPIRE provides support programs that:
Focus on each student learner's needs and goals
Respect diverse ways of knowing, and different rates and pathways of learning 
Implement innovative, evidence-based instructional practices
Help students connect what they learn in courses to their own interests and goals
Are accessible, engaging, and collaborative
With the advice of coaching professionals and support staff, students will implement a self-designed Personal Academic Success Plan to improve their academic standing.
We believe that:
Education is a human right: robust academic support programs are essential for all students to have educational access and opportunity.
The process of learning is always individual: learners require flexible and responsive learning environments.
Education is a shared project: students, professors, peer tutors, and educational administrators all play a part in making academic learning possible.
How ASPIRE works:
ASPIRE is located in the Student Success Center @ Hill Hall.
Each ASPIRE participant will work with their Resilience Coach to create an individual study hall schedule that works around their class schedule and activities.
A student's schedule can also include using services such as tutoring, the Writing Center, or enrichment programs.
Each student must record their study hall time into our Education Advisory Board (EAB Navigate) computerized database.
Information obtained from the database is used to create weekly reports submitted to leadership.
Mr. Stuart Bamby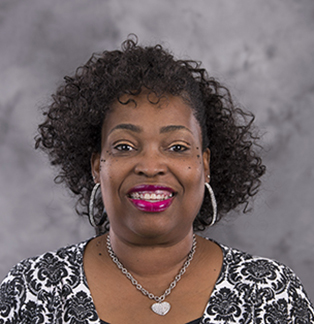 Ms. Michelle Jordan
Ms. Lisa Matthews