Counseling Services
The Winston-Salem State University Counseling Center offers a range of counseling and mental health services to the University campus. If you are a student, you may be interested in individual, group or couples counseling. Confidentiality concerning Counseling Center services is guaranteed, except in rare circumstances.
For faculty, staff, parents and friends who are concerned about an individual student or an issue affecting mental health on campus, the Counseling Center is always available for consultation. In addition, training and outreach, are provided to enhance the health of the campus community. The Counseling Center also has a wealth of self-help information available, in the form of brochures, books, and other resources.
During the academic year, staff are available to respond to crises both during the day and after hours. If our staff are unable to respond to your needs, we can make a referral to a provider within the city of Winston-Salem or closer to your home, should you choose that option.
At WSSU, threat assessment is handled by the RamAssist Committee. This committee responds to help those identified students of the campus who may be struggling with issues reducing their ability to function effectively in their studies or with life on the campus. Visit the RamAssist website for more information.
Hours of Service and Contact
 Monday – Friday  |   8:00 a.m. to 5:00 p.m.  | 336-750-3270
|  336-750-3272 (f)
Other times by appointment only.
After Hours: 5:00 p.m. - 8:00 a.m call Police & Public Safety at 336-750-2911



---
The mission of the Counseling Center is to serve as a resource for faculty, staff and especially students as they complete their studies at Winston-Salem State University. In doing so we offer services that will enhance student self-awareness and responsibility while enabling the retention efforts of the university. These services include and are not limited to counseling and therapy that addresses serious psychological problems, issues related to relationships, family functioning, emergencies and crisis situations, adjustment issues, decision making, academics, anxiety, and depression. The Counseling Center staff affirms and supports policies regarding affirmative action, grievance procedures and sexual harassment.
As an essential aspect of our efforts to provide an environment where students are free to seek help, the center maintains the strictest standards of privacy and confidentiality. In adherence with ethical standards of the American Counseling Association, the American Psychological Association, and the National Association of Social Work, counseling records are kept separate from all academic, administrative, disciplinary and medical records. No information about a student's contact with the center is released without the knowledge and written consent of the student, except in legally approved cases.
All information disclosed within sessions is confidential and may not be revealed to anyone outside the Winston-Salem State University Counseling Center without the written permission of the client except where reporting is required by law. Disclosure of information is required in circumstances where there is reasonable suspicion of abuse of children or elderly persons; where the client is likely to harm herself or himself unless protective measures are taken; or where the client presents a clear and serious danger of violence to another person. In some instances, disclosure of relevant information may be required by court order during a legal proceeding in which the client becomes involved.
The Counseling Center staff members acknowledge that all people are cultural beings and that prejudice and discrimination hurt people and communities. As such CC staff members do not discriminate against clients on the basis of race, color, religion, marital status, national origin, ancestry, sex, sexual orientation, physical or mental disability, medical condition, status as a veteran or disabled veteran, age, or citizenship.
Individual Counseling issues – adjustment, personal & relationship, grief & loss, anxiety, depression, other mental health disorders.
Limited psychiatric services.
Alcohol & substance abuse prevention education.
Outreach & Awareness Programs (Depression Screening & Alcohol Awareness Programs, Mental Health Awareness and Sexual Assault Awareness).
Crisis intervention collaboration with Campus Police, Residence Life and Academic Affairs.
Assessment and Evaluation.
Campus presentations upon request.
Referrals to community mental health/social services agencies.
Consultation
Notification of absences
Urgent Care Centers for Non-Emergencies
Before traveling to Urgent Care Centers, contact them for hours of operation and directions.
Prime Care
600 Highland Oaks Dr.
336-774-0040
Prime Care of North Point
7811 North Point Dr.
Winston-Salem, NC
336-759-0700
Old Vineyard
336-794-3550
Emergency Rooms Located off Business I-40 West
N.C. Baptist Hospital
Medical Center Blvd.
Winston-Salem, NC
336-716-2011
Forsyth Memorial Hospital
3333 Silas Creek Parkway
Winston-Salem, NC
336-718-5000
Emergency Numbers
Campus Police
336-750- 2911 (24 hrs)
Off Campus: 911 (24hrs)
Cardinal Innovations Crisis Response Team
1-888-581-9988
Sexual Assault (Family Services)
336-722-4457
Domestic Violence (Family Services)
336-723-8125
Consultation
The Counseling Center staff is available for consults on any psychological matter. Any staff or faculty member may call for an appointment or visit our facility in the A.H. Ray building. We can be reached at 336-750-3270.
Students often experience stress during their academic careers. While most students cope successfully, many find that the various challenges are difficult to manage. The staff at Counseling Center provides psychological support to all currently enrolled students. Our goal is to help students grow and realize their academic and life goals. As faculty, staff and fellow students, you may encounter a student in distress. Often they have not sought any psychological support or intervention. Your role is crucial in identifying and referring students who are in distress.
Stress
Some signs of students in distress:
References to suicide (written or verbal)
Noted isolation from friends, classmates or other support persons
Marked change in behavior
Listlessness, lack of energy
Impaired speech or garbled, disjointed thoughts
High levels of irritability, unruly or abusive behavior
Students who appear overly nervous, tense or tearful
Anxiety, stress, depression
Marked inability to make decisions
Drug and alcohol abuse
Normal emotions displayed to an extreme degree or for a prolonged period
Threat to others
Marked changes in personal hygiene
Dramatic weight loss or change
Request to speak with the student in private.
Express your concern for the student in a direct, non-judgmental and straightforward manner. Openly acknowledge the specific behaviors that you have observed that are of concern to you.
Listen carefully and be empathic.
Avoid criticizing or sounding judgmental.
Try not to make agreements with the student that isolate you in dealing with the problem.
Consider the Counseling Center as a resource and discuss a referral with the student. Our services are confidential and free of charge for students.
If the student refuses to make an appointment and you are concerned, contact the Counseling Center to discuss your concern.
Encourage the student to call the Counseling Center at 336-750-3270 and schedule an appointment with one of our counselors. Students may also stop in the lower level of A.H. Ray Student Health Center to schedule an appointment.
Ideally, the student will make the appointment on his/her own. However, if you wish to be certain that the student makes an appointment, call the Counseling Center while the student is in your office and offer the phone to the student to schedule the appointment or you can walk over with the student to set up an appointment.
If you are concerned about a student but are uncertain about the appropriateness of a referral, feel free to call the Counseling Center and speak with one of our staff.
In an emergency, call Campus Police at 336-750-2900 or 911 for your local emergency response system.
To notify the Counseling Center of a student in distress please complete the Behavioral Referral form.
Students can petition for withdrawal without academic penalty for compelling psychological reasons. Students seeking a psychological withdrawal must contact the University (UCALL) and the Center will assist in providing support letters for students wishing to do so. Counseling Students who have not received prior services from the Winston-Salem State University Counseling Center will need to provide supporting documentation from a psychiatrist, psychologist, licensed mental health professional or a general medical physician. Students must be aware that they may need to provide written documentation of their psychological stability before they can return to campus and resume their studies.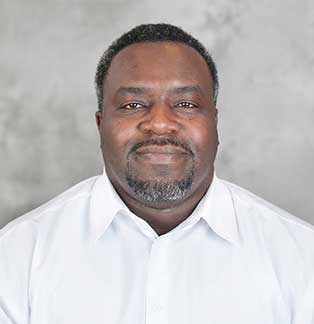 Assistant Director, Counseling
University Wellness Center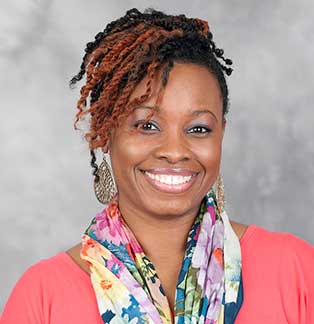 Counselor
University Wellness Center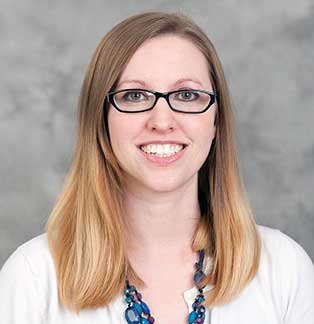 Counselor
University Wellness Center