Staff Senate
On behalf of the Winston-Salem State University Staff Senate Executive Board and the WSSU family, we welcome you to Ram Country! We encourage you to take an active role in the organization.
The mission of the organization is to provide an opportunity for all staff members at Winston-Salem State University to have an interactive role in defining and maintaining a workplace that encourages input from all staff in creating a harmonious environment in which to work, while collaboratively supporting the university's quest to provide a "premiere education" for its students.
The Staff Senate seeks to enhance the visibility of the organization and make it a vital and recognized organization for its SHRA and EHRA non-faculty members. With this purpose, we seek to:
Stimulate a positive and supportive esprit de corps among staff;
Establish a forum whereby staff can engage in interactive dialogue with the Chancellor and/or chief administrators of the university to exchange ideas, express views and make inquiries and/or suggestions for the improvement of working relations and environment at Winston-Salem State University;
Keep staff abreast of issues that impact their respective jobs and workplace;
Develop a network of diverse and talented employees organized to establish and support activities that foster professional growth and development as well as recognize the interests, contributions and potential of all staff employees; and
Assist in the development and implementation of a variety of perpetual on-the-job training opportunities designed to enhance the skills and techniques of staff dedicated to directly influencing the long-term health and vibrancy of our community. We hope that your workplace experience will be the most vitalizing and constructive time of your life. Please let us know if you need our assistance at any time to make WSSU more rewarding.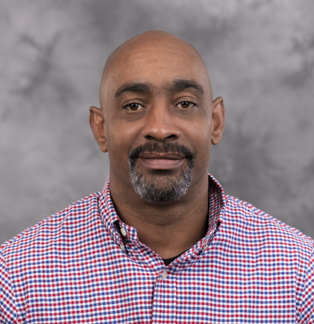 Eddie Ables
"Eddie always assists our office with our technology needs. Outside of the normal ticket submission, Eddie is makes himself available as a resource for our technology questions. The most impressive trait about Eddie is that he is customer service oriented. Eddie always follow-up with us to see how his work or the student worker's performance is. I believe that a person of his caliber should be appreciated and rewarded."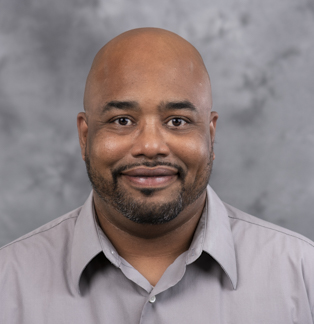 Christopher Screen
"Let me start by stating a simple truth. Mr. Christopher Screen is a dedicated and very hard worker. You can tell that he takes pride in his work and that he has just as much invested in your event's success as you do. He is considerate, kind, and goes out of his way to ensure that your event goes off without a hitch. Chris follows up throughout the process, showing up before, during and after the event to make sure things go smoothly. Often this time is above and beyond his required work hours. He makes sure that he communicates clearly so that your expectations are managed and exceeded. Mr. Screen does all of this with a smile and laughter. He is the ultimate example of true customer service. As the old saying goes, "If you look in the dictionary next to customer service you will see a picture of Christopher Screen." I hope that you seriously consider this nomination of Mr. Screen as he truly deserves the recognition."